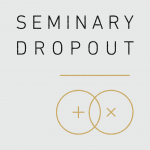 Ann Voskamp's the wife of one fine, down-to-earth farmer; a book-reading mama to a posse of seven; and the author of the New York Times bestsellers The Greatest Gift and Unwrapping the Greatest Gift, and the sixty-week New York Times bestseller One Thousand Gifts: A Dare to Live Fully Right Where You Are, which has sold more than one million copies and has been translated into more than eighteen languages.

Named by Christianity Today as one of fifty women most shaping culture and the church today, Ann knows unspoken brokenness and big country skies and an intimacy with God that touches wounded places. Millions do life with her at her daily photographic online journal, one of the Top 10 most widely read Christian websites:  www.annvoskamp.com

New York Times best-selling author Ann Voskamp sits at the edge of her life and all of her own unspoken brokenness and asks: What if you really want to live abundantly before it's too late? What do you do if you really want to know abundant wholeness? This is the one begging question that's behind every single aspect of our lives — and one that The Broken Way rises up to explore in the most unexpected ways.

This one's for the lovers and the sufferers. For those whose hopes and dreams and love grew so large it broke their willing hearts. This one's for the busted ones who are ready to bust free, the ones ready to break molds, break chains, break measuring sticks, and break all this bad brokenness with an unlikely good brokenness.  You could be one of the Beloved who is broken — and still lets yourself be loved.

You could be one of them, one who believes freedom can be found not only beyond the fear and pain, but actually  within it.

You could discover and trust this broken way — the way to not be afraid of broken things. -From the Publisher

---

Our Sponsor:

Intervarsity Press has an exclusive for Seminary Dropout listeners. Go to ivpress.com/dropout to get 30% off The Broken Way.
---
If you liked this episode then you might also like…
Seminary Dropout 83: Rachel Held Evans, Author of "Searching For Sunday"
Seminary Dropout 123: AJ Swoboda, on Wandering, Doubt, and Hope
---