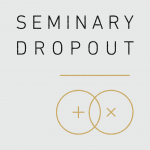 Both Ben Sternke and Matt Tebbe have over two decades of Christian ministry experience and they've been coaching, consulting, and training leaders since 2010. Together, they co-founded Gravity Leadership, where they coach and consult pastors and ministry leaders worldwide in transformational leadership and discipleship.
Ben and Matt are co-pastors at The Table, an Anglican church in Indianapolis (which is where they both live with their families and dogs.
You can follow Ben on Twitter here, Matt on Twitter here, and visit Gravity Leadership's website for details on coaching, workshops, and resources.
"Why doesn't the Christian life work like I thought it would?"

While we often start with good intentions, it feels like real transformation is elusive at best, and maybe even impossible. We deeply want to live in the freedom that Christ offers, but we are acutely aware of the gap between a transformed life and our reality. Having the Mind of Christ tackles the issues of lasting life change.

When we feel some kind of inspiration or need to seek change in our lives, we start with behaviors: new to-dos, tactics, techniques, or spiritual disciplines that we hope will bring about the transformation we desire. While these behavioral changes can bear good results, they just as often fail to produce the lasting change we deeply desire. That's because transformation requires more than a change in practice – it requires a change in paradigm.

Pastors Matt Tebbe and Ben Sternke share eight axioms that help reframe the way that we see God, ourselves, and others. By seeing through new lenses, we can open ourselves to the transformational change that God wants for our lives. From the Publisher