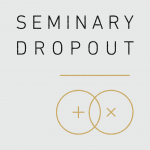 Our sponsor: Compassion International
---
Check out the new(ish) podcast OnRamp
---
David P. Leong (PhD, Fuller Theological Seminary) is associate professor of missiology at Seattle Pacific University and Seminary, where he also serves as the director of the Global and Urban Ministry minor. He previously served in churches in urban Seattle through ministries focused on community groups and neighborhood involvement. As a scholar and practitioner, Leong examines the theological meaning of the city in an increasingly globalized and urbanized world. At the intersection of intercultural and missiological discourse, he sees the city as a rich context for theological reflection about topics ranging from hip hop and the built environment to multiculturalism and missional ecclesiology. He is the author of Street Signs: Toward a Missional Theology of Urban Cultural Engagement, and he lives in Seattle's Rainier Valley with his wife and two sons.
We long for diverse, thriving neighborhoods and churches, yet racial injustices persist. Why? Because geographic structures and systems create barriers to reconciliation and prevent the flourishing of our communities.
Race and Place reveals the profound ways in which these geographic forces and structures sustain the divisions among us. Urban missiologist David Leong, who resides in one of the most diverse neighborhoods in the country, unpacks the systemic challenges that are rarely addressed in the conversation about racial justice.
The evening news may deliver story after story that causes us to despair. But Leong envisions a future of belonging and hope in our streets, towns, cities, and churches. A discussion about race needs to go hand in hand with a discussion about place. This book is a welcome addition to a conversation that needs to include both. -From the Publisher
---
If you liked this episode then you might also like…
121: Shawn Duncan, on Truly Helping those in Poverty, Gentrification, and the Role of the Church
137: Chris Marlow, Author of " Doing Good is Simple: Make a Difference Right Where You Are"
---