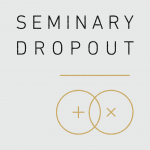 Our Sponsor:

Sponsor a Child — At Compassion we take a committed, long-term approach to fighting child poverty. Our Holistic Child Development Model is made up of four comprehensive programs investing in children from the beginning of their lives until they've reached adulthood, and covering everything from prenatal care to university-level education.
---
This Week on Seminary Dropout…

Dennis hails from New York City, by way of Washington, DC. He's a learner and a teacher, a husband and a father, a pastor and servant. His BS degree is from Cornell (chemical engineering), his MDiv from Trinity Evangelical Divinity School, and both his MA and PhD (in Biblical Studies) are from The Catholic University of America. He has been in urban ministry for more than 2 decades, having started churches in Brooklyn, NY and Washington, DC and currently serving a congregation in Minneapolis, MN. He's also been an adjunct seminary instructor for several years. Dennis is a Leading Voice for Missio Alliance. He likes to lift weights, ride his bicycle, play racquetball, play around on his saxophone and flute, eat, and read. And he has no witty thing to say as the final sentence of this bio.
Be sure to listen to part 2 next week as we talk about the commentary he's authored, 
1 Peter (The Story of God Bible Commentary).
---
If you liked this episode then you might also like…
Seminary Dropout 159 – Efrem Smith, Author of "Killing Us Softly: Reborn in the Upside-Down Image of God"
---