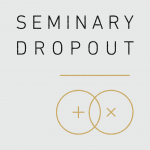 This Week on Seminary Dropout…
Emily Smith, an assistant professor of epidemiology at the Robbins College of Health and Human Sciences at Baylor University, is an adjunct assistant professor at DGHI. Her research interests include global surgery, health systems strengthening in low-income countries, capacity building and surgical service scale-up modeling. Currently, her research takes place in Uganda, Nigeria, Somaliland and Latin America.
Before joining the faculty at Baylor, Dr. Smith was a research scholar at DGHI for two years. Prior to DGHI, her work at the University of North Carolina—Chapel Hill (UNC-CH) involved utilizing epidemiological methods, mathematical modeling techniques and cost-effectiveness research to determine effectiveness of various testing strategies among HIV exposed infants in sub-Saharan Africa. During her time at Scott & White Healthcare in Temple, Texas, she worked to develop, implement, and evaluate models of caregivers of family members with Alzheimers or dementia.
Dr. Smith received her PhD in epidemiology from the Gillings School of Public Health at UNC-CH and an MSPH from the University of South Carolina.
Follow Emily on her Facebook page: facebook.com/friendlyneighborepidemiologist/
Other Experts Emily is Following:
Dr. Anthony Fauci – all things COVID
Dr. Sanjay Gupta – all things COVID
Dr. Ralph Baric – COVID treatment (the big treatment in the news is in his lab!. Emily knows Dr. Baric personally.)
Dr. Peter Hotez – COVID vaccine (Emily also knows Dr. Hotez personally.)