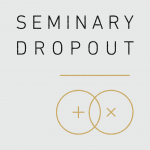 Gerald R. McDermott (PhD, University of Iowa) is Anglican Chair of Divinity at Beeson Divinity School in Birmingham, Alabama. He is also associate pastor at Christ the King Anglican Church. His books include The Other Jonathan Edwards: Readings in Love, Society, and Justice (with Ronald Story), The Theology of Jonathan Edwards (with Michael McClymond), A Trinitarian Theology of Religions (with Harold Netland), Cancer: A Medical and Spiritual Guide (with William Fintel, MD), Jonathan Edwards Confronts the Gods and World Religions: An Indispensable Guide.
The Great Theologians: A Brief Guide
Who are the church's great theologians? What was special about their teaching? What can we learn from them today? Gerald McDermott has written this book for those who want a solid introduction that is challenging, but not overwhelming. Provocative but satisfying. And not too long. McDermott not only informs us about eleven pivotal theologians from Origen to von Balthasar, but helps us sort out what is of continuing value today. With study questions at the end of each chapter, this book is perfect for small groups to go through together. As you do, you'll explore your shared theological history and uncover more about what and why you believe. Here's your chance to think with "the greats" about God. -From the Publisher

Find Gerald at: beesondivinity.com/gerald-r-mcdermott
---
Our Sponsor:
Intervarsity Press has an exclusive for Seminary Dropout listeners. Go to ivpress.com/dropout to get 30% off Slow Kingdom!
---
If you liked this episode then you might also like…
Seminary Dropout 72: Scot McKnight, Author of Kingdom Conspiracy
Seminary Dropout 131: Brian Zahnd Author of "Water to Wine: Some of My Story"
---
*links to guest books or other products are affiliate links