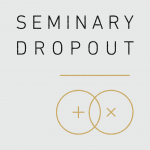 Graham Ware is currently Pastor of Centre Street Baptist Church in St. Thomas, Ontario. He holds a BA in History, minoring in Biblical Studies from Atlantic Baptist University (now Crandall University) and an M.Div. from McMaster Divinity College. His blog and sermon podcast can be found on the church's website and he can be found on Twitter (@deo_favente1). His other passions include football (actual football, not the American version) supporting Chelsea FC, as well as reading, coffee, craft beer, and being a husband and dad to three daughters.
Chris Date is the host of the Theopologetics podcast and co-editor ofRethinking Hell: Readings in Evangelical Conditionalism (Cascade, 2014) and A Consuming Passion (Pickwick, 2015). A software engineer by trade, he believes theology and apologetics are for every average Joe in the pews, and not just for pastors, philosophers, PhD's and the erudite in ivory towers. Formerly a traditionalist, he became convinced of the biblical view of final punishment over the course of a process which began when he interviewed Edward Fudge, and he has since defended the view in several debates and on Justin Brierley's Unbelievable? radio program on Premier Christian Radio UK. Chris is also a steward of the Rethinking Hell project.
Rethinking Hell explores a perspective on Hell called 'Evangelical Conditionalism,' which refers to Conditional Immortality/Annihilationism in forms compatible with Evangelicalism.
---
Interested in advertising on Seminary Dropout? For rates and information contact me at shane@shaneblackshear.com
If you liked this episode then you might also like…
Seminary Dropout 59: John Stackhouse, Author of 'Need to Know'
More Than "If you were to die tonight, do you know if you would go to Heaven or Hell?"
*links to guest books or other products are affiliate links