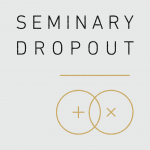 Greg Boyd is an internationally recognized theologian, preacher, teacher, apologist and author.
He has been featured on the front page of The New York Times, The Charlie Rose Show, CNN, National Public Radio, the BBC and numerous other television and radio venues.
Greg received his Ph.D. from Princeton Theological Seminary (summa cum laude 1988), his M.Div. from Yale Divinity School (cum laude 1982), and his B.A. in Philosophy from the University of Minnesota (1979). He was a professor of theology for 16 years at Bethel University (St. Paul, MN) where he received the Teaching Excellence Award and Campus Leadership Award.
Greg is the co-founder of Woodland Hills Church in St. Paul, Minnesota where he serves as Senior Pastor, speaking to thousands each week.
Greg has authored or co-authored 20 books and numerous academic articles, including his best-selling and award-winning Letters From a Skeptic and his recent books Repenting of Religion and The Myth of a Christian Nation. His apologetic writings and public debates on the historical Jesus and the problem of evil have helped many skeptics embrace faith, and his writings and seminars on spiritual transformation have had a revolutionary, freeing impact on thousands of believers.
Check out Greg's website here.
For several blog post recommendations check out the links below:
Doing the Kingdom, Not Voting It In
Greg Boyd and Jim Wallis Discuss Politics & Faith
Living With a Kingdom Consciousness
When we return to the simplicity and difficulty of the kingdom of God, the question that defines us is no longer, What are the Christian policies and candidates? No, when love is placed above all kingdom-of-the-world concerns (Col. 3:14; 1 Peter 4:8), the kingdom-of-the-world options placed before us dwindle in significance.

-Greg Boyd
---
Our Sponsor:
Intervarsity Press has an exclusive for Seminary Dropout listeners. Go to ivpress.com/dropout to get 30% off The Road Back to You.
---
If you liked this episode then you might also like…
145: Voting, Part 1 with Greg Boyd
147: N.T. Wright Talks about The Day the Revolution Began
---