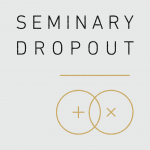 *Originally Posted at MissioAlliance.org
Lisa Sharon Harper is the chief church engagement officer at Sojourners, a nonprofit organization committed to putting Christian faith into action in the pursuit of social justice, peace, and environmental stewardship. She is the author of several books, including Evangelical Does Not Equal Republican…or Democrat and coauthor of Forgive Us: Confessions of a Compromised Faith. Harper has been recognized by The Huffington Post as one of "50 Powerful Women Religious Leaders" and is considered one of the nation's most influential voices on a faith-rooted approach to advocacy. Harper speaks extensively, nationally and internationally, and lives in Washington, D.C.
The Very Good Gospel: How Everything Wrong Can Be Made Right
God once declared everything in the world "very good."
Can you imagine it?
 
A Vision of Hope for a Broken World
 
Shalom is what God declared. Shalom is what the Kingdom of God looks like.
Shalom is when all people have enough.
It's when families are healed.
It's when churches, schools, and public policies protect human dignity.
Shalom is when the image of God is recognized in every single human.
Shalom is our calling as followers of Jesus's gospel. It is the vision God set forth in the Garden and the restoration God desires for every relationship.

What can we do to bring shalom to our nations, our communities, and our souls? Through a careful exploration of biblical text, particularly the first three chapters of Genesis, Lisa Sharon Harper shows us what "very good" can look like today, even after the Fall.

Because despite our anxious minds, despite division and threats of violence, God's vision remains: Wholeness for a hurting world. Peace for a fearful soul. Shalom.
---
Our Sponsor:

 Reading for the Common Good: How Books Help Our Churches and Neighborhoods Flourish
If you liked this episode then you might also like…
Seminary Dropout 128: Soong-Chan Rah, on Prophetic Lament: A Call for Justice in Troubled Times
Seminary Dropout 125: Michelle Higgins on That Sermon at Urbana
---
*links to guest books or other products are affiliate links