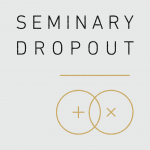 *Originally Posted at MissioAlliance.org
Our Sponsor:
Fresh Expressions is an international movement of missionary disciples cultivating new kinds of church alongside existing congregations to more effectively engage our growing post-Christian society.
Beginning in 2004 as an initiative of the Church of England and the British Methodist Church, the movement has resulted in the birth of thousands of new communities in the UK alone and brought renewal to scores of established churches. The movement has spread to Australia, Canada, New Zealand, South Africa and Germany. In 2010, the movement began taking shape in the US through the vision and generosity of the Baptist General Association of Virginia and a growing number of partners committed to a new era of missional ecumenism, a unity around the mission of God the Father through the resurrected Son in the power of the Holy Spirit.
---
This Week on Seminary Dropout…

Michael Beck is the North Central District Cultivator of Fresh Expressions for the Florida Conference of the United Methodist Church. He is also Senior Pastor of Wildwood and Oxford United Methodist Churches, where he directs addiction recovery programs, a jail ministry, a food pantry, and a network of fresh expressions that meet in places like tattoo parlors and burrito joints. He currently lives in Wildwood with his wife, Jill, and their blended family of 8 children.
---
If you liked this episode then you might also like…
183 – Iosmar Alvarez, Planting, Disciplining, and Fresh Expressions of the Hispanic Church
182 – Travis Collins, What is a Fresh Expression of Church Anyway?
Fresh Expressions 101 (And What To Do Next)"
---