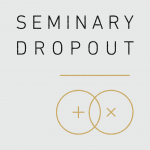 Dr. Nijay Gupta teaches New Testament courses at Northern and working closely with the Master of Arts in New Testament and the Doctor in Ministry in New Testament Context cohorts.
Dr. Gupta has been teaching and writing for more than a decade, and currently serves as the Editor-in-Chief of the Bulletin for Biblical Research, Co-Editor of The Bible in God's World series with Scot McKnight, and as a member of the Editorial Board of both Ex Auditu and and of the Biblical Interpretation Series.
He is a graduate of Miami of Ohio University, Gordon Conwell Theological Seminary, and the University of Durham.
In 15 New Testament Words of Life, biblical scholar Nijay Gupta explores some of the most important New Testament words; familiar terms in the Christian vocabulary, but there are many who don't know the original background and theological importance of these words, and how they can be life-giving for Christian faith and life today.
To access the deep meaning of these words in the theological vocabulary of the New Testament writers, Gupta discusses each word within a key text and interprets it in three contexts: Canonical—how the New Testament is grounded in the Old, Literary—the meaning developed within the key text, and Historical—the Jewish and Greco-Roman world of the first century.
For those first hearers of the gospel who chose to follow Jesus, these words were the words of life, and they can be once again for Jesus-followers in the modern world. With Gupta's skilled guidance, readers will find their engagement with the New Testament revitalized as they begin to understand how these inspiring ancient words can still be captivating, thought-provoking, and worldview-shaping words for real life today.

– From the publisher