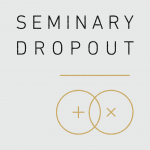 Pete Scazzero, after leading New Life Fellowship Church for 26 years, co-founded Emotionally Healthy Discipleship, a groundbreaking ministry that moves the church forward by slowing the church down in order to multiply deeply changed leaders and disciples.
Pete hosts the top-ranked Emotionally Healthy Leader podcast and is the author of a number of bestselling books, including The Emotionally Healthy Leader and Emotionally Healthy Spirituality. Pete and his wife Geri also developed The Emotionally Healthy Discipleship Course (Part 1 and 2), a powerful resource that moves people from a shallow to a deep relationship with Jesus.
For more information, visit emotionallyhealthy.org or connect with Pete on Twitter, Facebook, or Instagram @petescazzero. Check out The Emotionally Healthy Leaders podcast here.
Pete and Geri remain vital members of New Life Fellowship Church in Queens, NY.
Many churches invest endless time and resources into discipleship, yet these efforts often do not produce deeply transformed disciples. Why? By exploring the systemic gaps that undermine effective growth and change, Peter Scazzero unpacks seven biblical themes to offer a clear vision of an emotionally healthy discipleship culture that will reshape the world. -From the Publisher