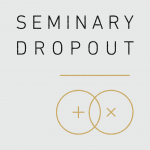 Shane Claiborne graduated from Eastern University and did graduate work at Princeton Seminary. In 2010, he received an Honorary Doctorate from Eastern. His adventures have taken him from the streets of Calcutta where he worked with Mother Teresa to the wealthy suburbs of Chicago where he served at the influential mega-church Willow Creek. As a peacemaker, his journeys have taken him to some of the most troubled regions of the world – from Rwanda to the West Bank – and he's been on peace delegations in Afghanistan and Iraq.
Shane is a founder and board member of The Simple Way, a faith community in inner city Philadelphia that has helped birth and connect radical faith communities around the world. He is married to Katie Jo, a North Carolina girl who also fell in love with the city (and with Shane). They were wed in St. Edwards church, the formerly abandoned cathedral into which homeless families relocated in 1995, launching the beginning of the Simple Way community and a new phase of faith-based justice making.
Shane writes and travels extensively speaking about peacemaking, social justice, and Jesus. Shane's books include Jesus for President, Red Letter Revolution, Common Prayer, Follow Me to Freedom, Jesus, Bombs and Ice Cream, Becoming the Answer to Our Prayers – and his classic The Irresistible Revolution. He has been featured in a number of films including "Another World Is Possible" and "Ordinary Radicals." His books are translated into more than a dozen languages. Shane speaks over 100 times a year, nationally and internationally.
His work has appeared in Esquire, SPIN, Christianity Today, and The Wall Street Journal, and he has been on everything from Fox News and Al Jazeera to CNN and NPR. He's given academic lectures at Harvard, Princeton, Brown, Liberty, Duke, and Notre Dame. Shane speaks regularly at denominational gatherings, festivals, and conferences around the globe.
Executing Grace: How the Death Penalty Killed Jesus and Why It's Killing Us
In this reasoned exploration of justice, retribution, and redemption, the champion of the new monastic movement, popular speaker, and author of the bestselling The Irresistible Revolution offers a powerful and persuasive appeal for the abolition of the death penalty.

The Bible says an eye for an eye. But is the state's taking of a life true—or even practical—punishment for convicted prisoners? In this thought-provoking work, Shane Claiborne explores the issue of the death penalty and the contrast between punitive justice and restorative justice, questioning our notions of fairness, revenge, and absolution.

Using an historical lens to frame his argument, Claiborne draws on testimonials and examples from Scripture to show how the death penalty is not the ideal of justice that many believe. Not only is a life lost, so too, is the possibility of mercy and grace. In Executing Grace, he reminds us of the divine power of forgiveness, and evokes the fundamental truth of the Gospel—that no one, even a criminal, is beyond redemption.
---
Our Sponsor:
Intervarsity Press has an exclusive for Seminary Dropout listeners. Go to ivpress.com/dropout to get 30% off The Broken Way.
---
If you liked this episode then you might also like…
117: Drew Hart, Author of "Trouble I've Seen: Changing the Way the Church Views Racism"
Seminary Dropout 137: Chris Marlow, Author of " Doing Good is Simple: Making A Difference Right Where You Are"
---