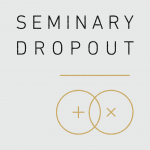 Todd Adkins is the Director of Leadership at Lifeway Christian Resources. He is passionate about the development of leaders, especially within the church. Todd served in student ministry and as an executive pastor for several years before joining the leadership at Lifeway to head up Ministry Grid, Lifeway's dynamic new leadership development platform featuring over 3,700 videos and a fully customizable learning management system for churches.
The 5 Leadership Questions podcast is brought to you by LifeWay Leadership. Each episode co-hosts Todd Adkins and Barnabas Piper will ask five questions of different guests or about different leadership topics. The aim of the podcast is to inform and encourage Christian leaders whether they serve in the pastorate, the business world, non-profits, or on a volunteer basis.
Their aim is to encourage leaders, share insights, and learn from other great leaders. They want to help leader grow in character, knowledge, and skills and do so in an enjoyable way. Some conversations are more serious while others are light-hearted. Their hope is that these conversations will build up leaders no matter their position.
Subscribe to Todd's Podcast on itunes: 5 Leadership Questions
---
Our Sponsor:
Intervarsity Press has an exclusive for Seminary Dropout listeners. Go to ivpress.com/dropout to get 30% off The Church As Movement!
---
If you liked this episode then you might also like…
Seminary Dropout 119: Brad Lomenick, Author of H3 Leadership
Seminary Dropout 115 Natasha Sistrunk Robinson When We Measure the Church By American Standards
---
*links to guest books or other products are affiliate links