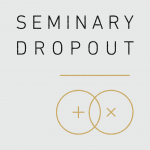 On Saturday October 29th Missio Alliance hosted She Leads: Reclaiming the Blessed Alliance for Faithful Mission. The main event was simulcast to regional venues all of the country. I had the privilege of moderating the local panel in my hometown of Austin, TX.
Our panelists were:
Latasha Morrison is a bridge-builder, reconciler, fellow abolitionist, and a compelling voice in the fight for racial justice. Having worked with youth and served as a Children's & the Next Gen Director, she has developed an untamed passion for social justice issues across the globe. A native of North Carolina she attended East Carolina University and earned a Masters in Business from Liberty University in Virginia. She is embarking on a new role as the Director of Operations at Gateway Church Central in Austin. She is currently building a ministry to help equip those interested in racial bridge-building called "Be the Bridge".
Tish Harrison Warren is a priest in the Anglican Church in North America, serving at Resurrection South Austin. She writes regularly for The Well, InterVarsity's online magazine for women in the academy and professions, Her.meneutics, and Christianity Today. Her work has also appeared in Christ and Pop Culture, Art House America,  Anglicanpastor.com, and elsewhere. Her first book is forthcoming with IVP.
Keith Atkinson is native Austinite who was ambushed by Jesus Christ in 1973 and has never been the same since. He has been involved in Christian ministry in some capacity since he was seventeen years of age. He serves as Pastor of Red River Church in Austin.
Kenny Green is a pastor at Gateway Church in Austin. He was a meth addict for 10 years, yet has now been clean 10 years. He leads Serve and Recovery for Gateway.
---
Our Sponsor:
Intervarsity Press has an exclusive for Seminary Dropout listeners. Go to ivpress.com/dropout to get 30% off The Road Back To You.
---
If you liked this episode then you might also like…
135: Suzanne Burden, Author of "Reclaiming Eve: The Identity and Calling of Women in the Kingdom of God"
Seminary Dropout 99: Jackie Roese on Reshaping Our View of Women in the Church
---