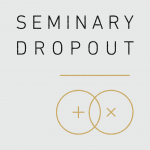 Brandon is an author, biker, humanitarian, and a huge fan of the underdog.
After more than 20 years of working in the local church, He co-founded and is now the Managing Partner of The Legacy Collective (www.legacycollective.org) and The Legacy Investor Group LLC which focuses on partnering, pioneering, and funding sustainable solutions to systemic social issues.
He co-stars in the HGTV and DIY Network series "My Big Family Renovation" and has had various guest appearances on other HGTV shows (Brother v.s. Brother, Tiny House Arrest…)
Brandon currently lives in Austin, Texas and is married to author and speaker, Jen Hatmaker.
A Mile Wide: Trading a Shallow Religion for a Deeper Faith
In A Mile Wide, he helps readers see more clearly how the gospel works in us and eventually through us to transform an anemic spiritual life into a deeper, fuller, and more effective faith. Offering fresh perspective on eight essentials of Christianity—the gospel, identity, scripture, discipleship, kingdom, mission, community, and justice—Hatmaker provides biblical insight and practical applications that tap into the richer life Christ promised his people, individually and as a community. God wants more than simply to save us; he's also determined to transform us, restore us, and use us to reveal the coming of his kingdom right here, right now.

                                                                                                     -From The Publisher
---
Our Sponsor:
Intervarsity Press has an exclusive for Seminary Dropout listeners. Go to ivpress.com/dropout to get 30% off The Church As Movement!
---
If you liked this episode then you might also like…
Seminary Dropout 102: Jeremy Jernigan, Author of "Redeeming Pleasure" 
Seminary Dropout 133 Lisa Sharon Harper, Author of "The Very Good Gospel"
---
*links to guest books or other products are affiliate links