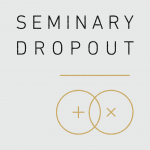 John M. G. Barclay is Lightfoot Professor of Divinity at Durham University in England, one of the most highly regarded professorships in the theological world.
John is President of TRS-UK, the body that represents and coordinates all the Departments of Theology and Religion/Religious Studies in the UK, together with twelve subject associations. Out of the study, he enjoys cycling, music, and watching rugby. Having spent three sabbatical periods in New Zealand (where Dan, the editor of Seminary Dropout is based), he is also a fan of their national rugby team, the All Blacks!
John is married to Diana, and they have three grown children.
In this book esteemed Pauline scholar John Barclay presents a strikingly fresh reading of grace in Paul's theology, studying it in view of ancient notions of "gift" and shining new light on Paul's relationship to Second Temple Judaism.
Paul and the Gift centers on divine gift-giving, which for Paul, Barclay says, is focused and fulfilled in the gift of Christ. He offers a new appraisal of Paul's theology of the Christ-event as gift as it comes to expression in Galatians and Romans, and he presents a nuanced and detailed discussion of the history of reception of Paul. This exegetically responsible, theologically informed, hermeneutically useful book shows that a respectful, though not uncritical, reading of Paul contains resources that remain important for Christians today. – From the Publisher