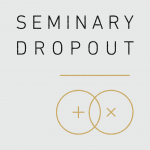 Our Sponsor:
Sponsor a Child — At Compassion we take a committed, long-term approach to fighting child poverty. Our Holistic Child Development Model is made up of four comprehensive programs investing in children from the beginning of their lives until they've reached adulthood, and covering everything from prenatal care to university-level education.
---
This Week on Seminary Dropout…

With over 32 years of ministry experience, Jean serves as a missionary and coach as well as Five Stones Global's Executive Director. She is the author of We Are Not the Hero: A Missionary's Guide to Sharing Christ, Not a Culture of Dependency. Jean holds a B.A. in cross-cultural communications from North Central University, Minneapolis, MN, where she also taught as a missionary-in-residence from 2009-2012.
Upon completing her education, Jean worked as a church planter for six years living and serving among Cambodians in Minneapolis and St. Paul. Consecutively, Jean continued her work serving as a career missionary in Cambodia for sixteen years (1992-2009). Jean trained Cambodians through modeling and facilitating how to plant churches that have the vision, God-given authority, and capacity to plant others churches. Her vision for and practice of church planting is encompassed in the Cambodian proverb, "Enter a river where it bends; enter a country by its customs."
At heart, Jean is a cross-cultural communicator who specializes in worldview strategic church planting, oral strategies, and on-the-job pastoral training. Jean's current role at Five Stones Global reflects her tenured missionary experience. Jean teaches, coaches, and trains missionaries, pastors, church committees, organizations, and short-term mission teams on how to intentionally build-in sustainability, indigeneity, and multiplication in missions and disciple-making efforts throughout the world.
Drawing from her unique life experiences serving Cambodians both stateside and internationally, Jean invites you on a learning journey to discover ways to contribute to self-sustaining and reproducing church planting movements that are biblically rooted and culturally relevant. Presently, Jean makes her home in Minneapolis where she enjoys reading, writing, spending time with family and friends, walks in nature, biking, and ice cream.

While globalization gives North American Christians unprecedented opportunities to influence the world, we need to take care not to slip into a type of postmodern colonialism in which we make ourselves the experts or the 'hero come to save the day.' Jesus commanded us to make disciples of all nations, not to spread Western cultural Christianity or solve the world with American dollars.

In We Are Not the Hero, the author invites you on a learning journey—through Cambodia and other parts of the world—to discover ways to contribute to self-sustaining and reproducing church movements that are organic to the culture.

If you are a student, missionary, church planter, missions-oriented church, or Great Commission-minded disciple you will find this book both inspirational and valuable to your experience.  -From the Publisher
From the show…
"We ourselves don't know what is culture and what is Gospel." -Jean Johnson
---
If you liked this episode then you might also like…
Seminary Dropout 35: How to Alleviate Poverty Without Hurting the Poor & Yourself – Brian Fikkert
137: Chris Marlow, Author of " Doing Good is Simple: Make a Difference Right Where You Are"
---